Book Publishing starts from Rs.3999 only/-
With over 5 years of experience, Literature's Light is an established book publisher in India, catering to new and emerging authors with affordable and comprehensive book publishing and promotion services. Our affordable book publishing packages start at just Rs. 3999, offering maximum services that include Indian and International distribution of paperback and ebook formats, book interior and cover design, ISBN & Barcode, 100% royalty, and more. Our primary objective is to help authors achieve their dream of publishing a book without incurring substantial expenses. Our team of experienced professionals works tirelessly to ensure that the author's book is published with utmost care and quality.
Best Book Publisher in India | Publish Now!
How to Publish a Book | Book Publishing Process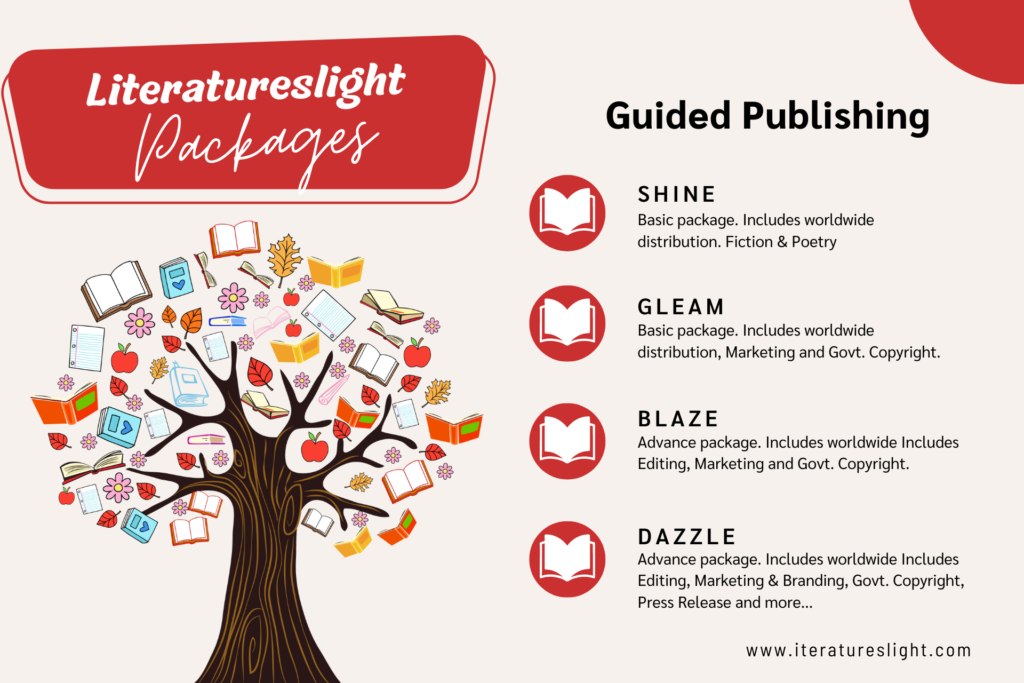 The book publishing process typically involves the following steps:
Choose a publishing plan that best suits your needs.
Submit your book details, including the title, genre, and target audience.
Submit your manuscript for review and editing.
The book undergoes page setting and formatting, and the book cover is created.
The author reviews both the book and cover before final printing.
The book is then sent for distribution and marketing.
We provide lifetime author support to assist with any future needs.
Authors can monitor sales and royalties using the author dashboard to measure the success of their book.
Maximum Book Publishing Services at an affordable cost
Publish as Paperback and eBook within 20 Days
Literatureslight Publishing is a revolutionary platform for authors who want to self-publish their books as both paperback and eBook formats. With a quick turnaround time of just 20 days, authors can now publish their work without having to go through the traditional and often lengthy publishing process. What's more, authors can earn 100% royalty on profits, making this platform a lucrative choice for those who want to take control of their work and earnings. With Literatureslight Publishing, authors can now focus on what they do best – writing – and leave the rest to the experts.
Become a Published Author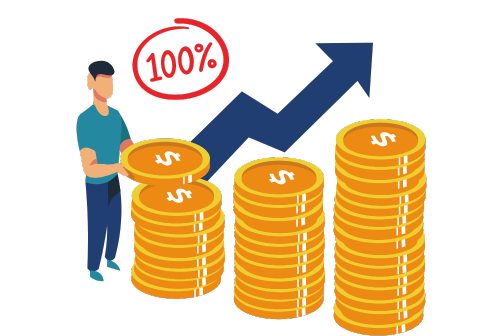 When Publishing with Literatueslight Publishing authors get 100% royalty on each sell. The profit = MRP – Distribution Commission – Production Cost. Distribution Commission for Indian Online Channels is 45% of MRP.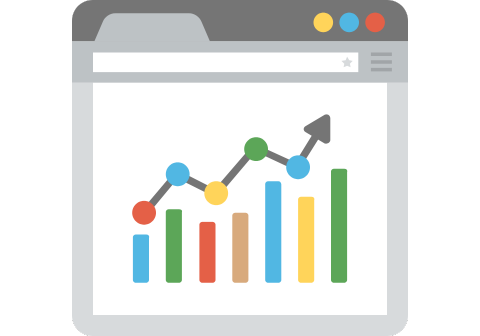 Royalties will be paid on monthly basis; we will transfer the amount directly to your registered bank account. Authors can track their sales on Author Dashboard.
Literatueslight Publishing provide authors POD technique(Print On Demand); in POD we keep your book and print copies only on demand which reduces cost burden of printing bulk copies at one go.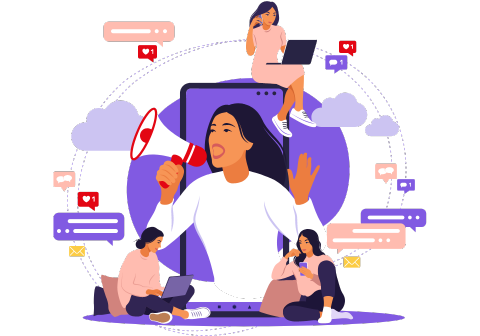 Literature's Light is an Indian book promotion company that helps authors increase book visibility with custom promotion plans, including reviews, interviews, social media, and website creation. We have a wide network of industry contacts and aim to assist Indian authors in reaching a wider audience.

Copyright is crucial for creators as it provides financial incentives, control, and protection against unauthorized use. Govt. Copyright ensures full security of your book, and the certificate serves as a public record of ownership. We ensure that the right of your book stays with you only.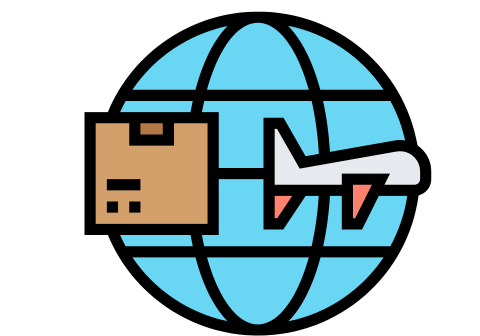 We will list it in in all the leading online retailers and shops across the world in 100+ Countries Online sales channels – Barnesandnoble.com, Waterstones.com, Tales.as, Abebooks.co.uk, Amazon.com, Amazon.co.uk, Amazon.fr, Amazon.au, Amazon.it, Amazon.de, Amazon.ca, Amazon.jp etc, Goodreads.
I liked the professional and friendly attitude of the publishers for my debut book Cosmic Vibes from chaos to quietude. They delivered quality product very well in time. Besides helping me have my book in paperback it was also made available as ebook all over the world. I wish them luck and successful in their publishing career. Hope they punish many beautiful books.
I firmly believe from my experience that LLP is highly professional in every minute work in publishing books. Authors can be free from all the worries in getting their books published. I sinecerely thank LLP for publishing my book with attractive cover design and impressive interior.
As a publication this is one of the best of its type. Working with literatureslight feels very comfortable and extremely good. I had published my second book from literatureslight (Diraasat-ul-Islam), while the whole process was going on they were always taking care of their services. Every step of publishing was well guided. Alhamdulillah.. I appreciate their work. Keep it up guys. Thank you so much for such a nice platform.
Literature's light is an established book publishing company in India with 5+ years of experience and leading self publishing companies in India. We offer affordable and comprehensive book publishing and promotion services to new emerging Indian Authors. We provide a range of services such as editing, formatting, cover design, and global distribution, making it easy for authors to publish and promote their work. Additionally, we provide affordable book promotion services to help authors increase visibility and reach more readers. We work on POD (Print on Demand Methodology) which means your book will never go out of stock. Self publishing with us ensures that you will get 100% of the royalty on each book sale. We accept all genres such as: fiction, non-fiction, academic, poetry etc in Hindi as well as English language. When you publish your book with Literature's light Publishing, we ensure that it is published in both Paperback and eBook format and available in the platforms like Amazon, Flipkart, Goodreads, Googleplay/ Books, Kindle etc. Also you book will get distributed in all the leading online retailers and shops across the world in 100+ Countries to 35,000+ Locations. You can go through our publishing packages to get started the publishing process.
Literature's light is a leader among book promotion companies which provides book marketing services to authors in India. We are leading book publisher in India, our book promotion packages are designed to meet the expectations of an author for branding and promotion. We provide service to authors which help them increase their sells in India. Keeping that in mind, we have several plans for promoting the book as well as the author in creative and effective ways of digital marketing. Book Reviews, Video Trailer, Book Contest/ Give Aways, Author Website, Press releases are few of our book promotion services. We come as one solution for promotion of your book. We understand that for a writer their book is the reflection of burning passion and hours of hard work; we believe that it needs the best stage to reach out to the hands of readers as much as possible.
Registration to start
Publishing Process
Book Distribution
Support & Royalty
'Being an Indian Teenager' compiled and edited by Muskan Jha is a must-read book for anyone who wants to understand the psyche of Indian teenagers. This book, published by Literatureslight Publications, has garnered rave reviews on Amazon, with over 200 readers appreciating its honest portrayal of the challenges faced by Indian teenagers today. The book is an anthology of stories, poems, and articles that aim to showcase the myriad emotions and experiences that Indian teenagers go through. It is a poignant reminder that being a teenager is not an easy phase, but it is also a time of great growth, learning, and self-discovery. If you're looking for a relatable and insightful read about the teenage experience, then 'Being an Indian Teenager' should definitely be on your reading list.